Meir Schneider's School For Self-Healing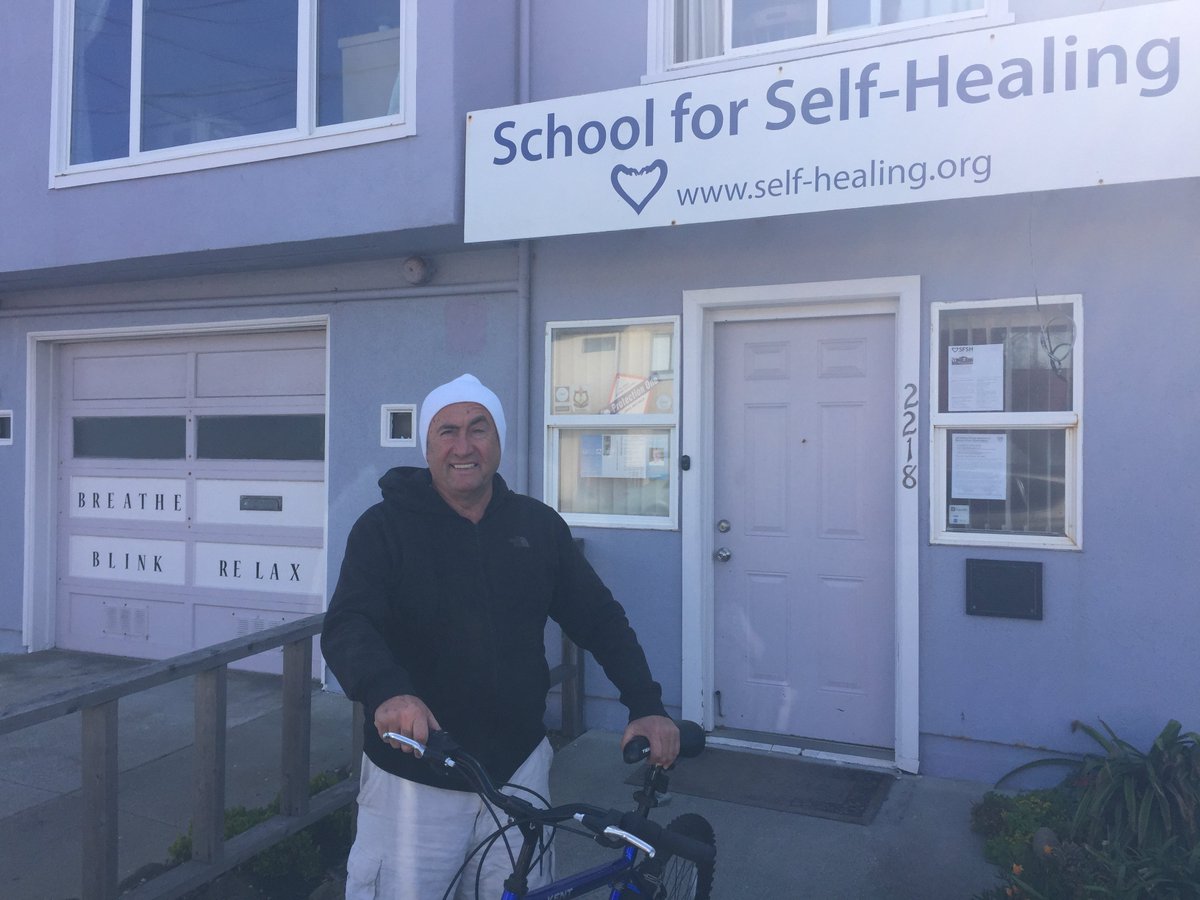 Biography
Meir Schneider was born blind, and taught himself to see. Through his own healing journey, he learned principles which can be applied to all areas of health, both mental and physical.
Meir Schneider's self-healing method combines breathing, massage, movement, and visualization techniques which can help anyone to become more aware of their own body and be empowered to take charge of their own healing.
As a young child born with congenital cataracts, Meir underwent several surgeries which failed to restore his vision, but it was not until he was introduced to the Bates Method system of eye exercises as a teenager that he was able to teach himself to see. He went on to develop his own exercises to continually improve his vision – in spite of the scar tissue left by the surgeries, his vision is now in the normal range.
In developing his vision exercises, Meir learned the fundamental principles of his self-healing method, which he was able to teach to others and apply to all systems of the body and many health conditions – he now holds a PhD in the Healing Arts for his work with muscular dystrophy.
These lessons are valuable for anyone who works as a healer, for anyone who seeks to overcome the limitations of an illness, and for everyone who seeks to cultivate and maintain good health.
Meir Schneider has devoted his life to teaching people how to heal themselves by addressing every aspect of their being. He teaches his techniques at The School For Self-Healing, based in San Francisco, California, and also holds workshops throughout the United States and all over the world. He is the author of several books, including Vision For Life, Movement for Self-Healing, Yoga for Your Eyes, and Awakening the Power of Self-Healing. He has been recognized locally and internationally for his work, being named one of the Top Ten Most Inspirational Israelis worldwide in 2007 and awarded a Certificate of Honor by the City of San Francisco in 2010.
About Meir Schneider's Self-Healing Method
In his quest for self-improvement, Meir discovered that the same principles by which he gained functional vision could also be applied to the entire body. Therefore, he added his own regimen of self-massage and movement to complement the visual exercises and developed a new pathway to overall health.
This became the basis for the Meir Schneider Method of Self-Healing through Bodywork and Movement: a non-medical, holistic health rehabilitation and prevention system. It trains us to use muscles and joints in a balanced way by isolating muscle groups, relaxing chronically overused muscles, stimulating brain-body neural connections, and—most importantly—enhancing circulation.
Meir applied his Method of Self-Healing to help others who suffered from a wide range of degenerative conditions such as polio, muscular dystrophy, and multiple sclerosis. Meanwhile, conventional specialists have praised his techniques because they saw results that far exceeded their expectations. Through individual therapy, educational programs, and publications, Meir's innovative holistic approach to optimal wellness for the body and eyes continues to improve the lives of millions on a worldwide scale.
History of the School For Self-Healing
In 1980, Meir founded the School for Self-Healing, a nonprofit center in San Francisco, California, that offers educational programs through which people can improve their vision as well as other physical disabilities; it has grown to include two sister schools/associations in Brazil and Israel. During more than 120,000 clinical hours over the past forty-two years, Meir has helped countless people to prevent blindness and conditions like glaucoma and cataracts. Through ongoing lectures, Meir teaches the complex interconnectedness of the body's systems and how the forces exerted on our internal systems via movement, relaxation, and exercise can heal us.